IT'S A CELEBRATION! Celebrate the birthdays of the artists below. Oh yea… *FREE REEBOK GIVE-AWAYS!* and… 2 lucky fans will receive an ArtForSkins give-away!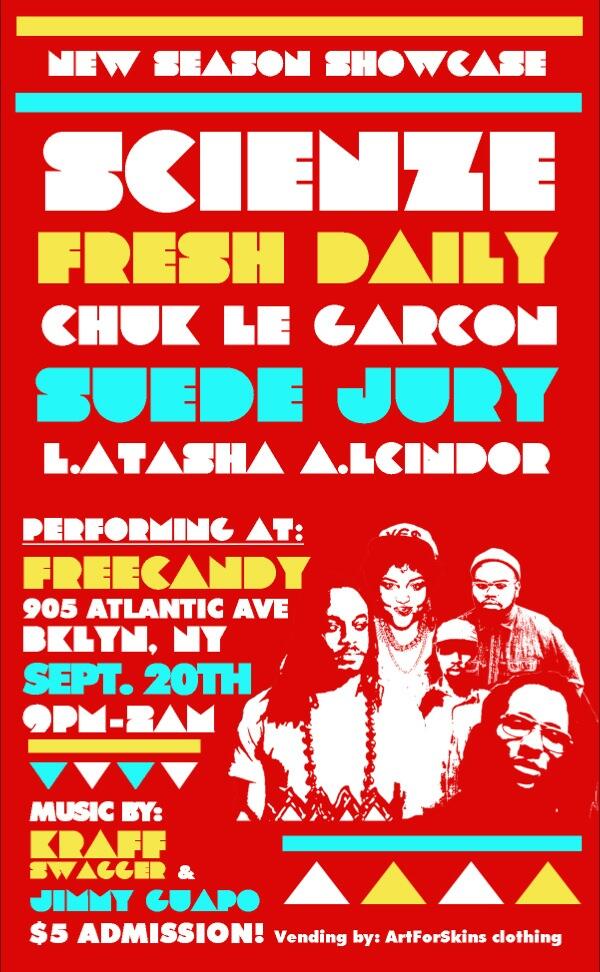 Performances by: L.atasha A.lcindor, Suede jury, Fresh Daily, ScienZe & the EllaVators
Music provided by: Kraff Swagger & DJ Jimmy Guapo!  Brooklyn's own Candice Goldie Wood will be there with ArtForSkin's merchandise! Check out the site! http://wearafs.com/

Venue: Free Candy (905 Atlantic ave, Brooklyn NY) | Admission: $5 | Doors Open: 9PM

.